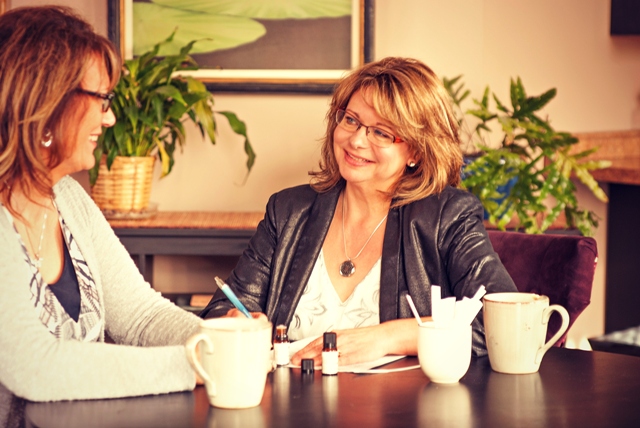 Consulting for Healthcare Professionals
Expert support for Healthcare professionals to improve your outcomes with essential oils.
Aromatherapy Consultations for Personal Use

Please note - As a responsible therapist, I can not answer email questions of how to use essential oils. Consultations are available to gather the information I need to make responsible, safe and effective recommendations.
Choose an Aromatherapy Consultation if:

You would like to know what oils to use for your personal uses, and how to use them
You want expert advice, clear instruction and follow up support

You are you caring for loved ones - from children to elders, and you care about safety, and effectiveness.
A 60 min consult includes:

~Intake of your symptoms and health history, including medications and conditions (60 min session only)
~Identify your therapeutic goals and energetic profile
~Select essential oils that support your goals and aromatic preferences
~Teach you how to the oils specific to your symptoms, how much, how often, and when to stop
~Discuss any safety information, and answer your questions

A 30 minute consult include: (Great for follow ups!)

~Identify your goals, needs, symptoms - review health history
~Select the safest and most effective oils
~Teach you how to the oils specific to your symptoms, how much, how often, and when to stop
~Discuss any safety issues and answer your questions
Consultations available at my Studio or by phone - please specify when you schedule.

Schedule Aromatherapy Consultation (30 or 60 minute)
Aroma Acupoint Therapy - in Studio



Aroma Acupoint Therapy (AAT) is a hands on therapy pairing essential oils energetic qualities with the meridian system, much like an acupuncture treatment, but without the needles!

The intent of AAT is to move the stuck energy and open the flow of Qi (energy) in the meridians. Reducing your symptoms like stress, emotional imbalances, tension and lack of quality sleep.
What to expect in a session
A detailed intake will begin your first session. Follow up appointments allow for a shorter check in of symptoms, and more time on the table.
Your session may also include light shiatsu therapy, breathing techniques, energetic balancing, music.
Wear loose comfortable cotton clothing if possible. I use gentle, light touch to hold the oils on the points and will need to access these points.
We further support your treatment with our "Living Water"to re hydrate your tissues with structured purified living water to hydrate your cells!
Your session will be unique to YOU, and when needed will include written take home instructions for self care to maintain the benefits of your session.



PLEASE NOTE - I do not diagnose or treat disease or prescribe medications. I work with your symptoms - sleep, anxiety, nausea, agitation, pain, skin conditions, allergies, emotional / spiritual support - and strive to bring balance to underlying imbalances. We work to restore balance, ease symptoms and create well being within your ability to do so.
Jodi's Appointment Information

For phone appointments - please call me at 612.802.9483 - at the appointed time
If you need assistance to make an appointment you may call 612.802.9483 or email jodi@jodibaglien.com
If you are a new client and want to fill out your form at home,

Click for a Client Intake Form

or come 10 minutes early.
Directions to Jodi's Studio 221 1st Ave NE Osseo, MN 55369 - one block off Central Ave in downtown Osseo - Use entrance on PARKING LOT SIDE OF BUILDING
Check or cash is preferred as your method of payment, however, all major credit cards are accepted
24 hour cancellation policy! I know "stuff happens" but I reserve the right to charge for no shows if it happens more than once.